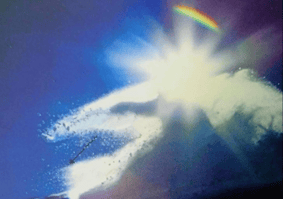 Please read carefully in conjunction with our Privacy Policy. Ski course bookings are made with Ali Ross Skiing Clinics and in making a booking with us, you accept in full these Booking Conditions. It is also a condition of booking that your travel insurance includes off-piste skiing and course cancellation. Please see below.
Deposits
Upon receipt of the invoice by the client, a deposit of £100 per person is required. Bookings are held for seven working days to allow deposits to be paid. Receipt of deposit confirms your booking. If no deposit is received within this time, the booking will automatically lapse.
Deposits are non-refundable, but can be transferred to another course within the current season if space is available (Please see Covid-19 section). We accept electronic transfer (or cheques if necessary) in payment.
Personal Performance Clinics are payable by separate arrangement. Please contact us for booking details. Terms and Conditions also apply to PPCs.

Balances
Must be paid 8 weeks before the start of the course. If no balance is received by this time, we reserve the right to cancel the booking, and retain the deposit by way of a cancellation charge.

Minimum level of skiing
The minimum level of skiing required to join the Skiing Clinics is outlined on the Courses page. Please be honest with yourself as it is in no-one's interest if your skiing level is considerably below our requirements. We sometimes have slightly different levels within a group and can adapt the course accordingly so that no-one feels that they are holding the rest up or equally, that their time is being wasted waiting for slower skiers. However, in rare cases, you may be asked to leave the group if collective progress is being impeded or safety could be compromised.
Accommodation and Travel
Ali Ross Skiing Clinics provide the ski courses only. We do not handle either accommodation or travel arrangements, but suggestions can be found by following these links:
Link to more information on accommodation options for your skiing course.
Link to more information on travel options to France for your skiing course.
Insurance for skiing courses
Your travel and winter sports insurance winter cover must include off-piste skiing and you should satisfy yourself before booking that your insurance covers, inter alia, cancellation relating to the course. You will be asked to confirm this before your booking is accepted.
Ski Course Cancellation Conditions

1. By the client.
Should you need to cancel your booking, you must do so in writing by email as soon as possible. You will incur the following charges according to the date when we receive notification of cancellation.
a. Cancellation of skiing course booking up to 8 weeks before commencement of course, loss of deposit .
b. Between 8 weeks and 4 weeks, 50% of balance due.
c. 4 weeks or less.100% of balance due.
Please note that the person making the booking guarantees acceptance of these cancellation charges on behalf of any other members of the party.
2. By the resort
If the resort has to close the lift system, the pistes or the link roads in whole or in part, for any reason, we cannot undertake to refund course fees for any time lost as a result, but will make every effort to make up time during the week if possible.
3. By Ali Ross Skiing Clinics
If Ali Ross is unable to provide the course for reasons of injury, illness or other personal impediments, we will refund course fees in proportion to the amount of time lost during that week . If for these same reasons the week's course has to be cancelled entirely, we will offer a full refund or a credit for another course of the same level during the following season. Credit is not transferable to another individual . All refunds/credits are limited to the course cancellation itself and do not include refunds for associated expenses,such as travel and accommodation.
4. Force Majeure
We shall not be liable for any failure or delay in performing our obligation to provide your ski course where such failure or delay results from any cause that is beyond our reasonable control .
Such events include but are not limited to:
Acts of God, avalanches, storms or other extreme weather conditions, political disorder and disruption, strikes, epidemic, pandemic, government action, restrictions or laws imposed by national authorities for public health or other reasons, acts or threats of terrorism or any other event that is beyond our control, including travelling against FDCO advice

5. Covid -19
It is a condition of booking a course that you have travel insurance to cover Covid- related cancellations. We undertake to provide a letter for the insurers to support any claim, stating that you have had to cancel your course within the time scale of cancellation charges above (1 a,b,c) .
Please note that (in the FCDO's wording), "disinclination to travel" is not acceptable as a valid reason for cancellation in any circumstances.
©Copyright Ali & Moira ROSS