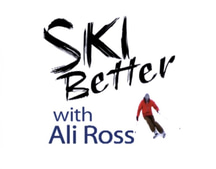 Ski course holiday arrangements should be made independently or through tour operators, of which there are many coming to Tignes. Some may offer flights and transfers without having to book their entire package. However, some of our clients' favourite hotels only accept independent bookings. What follows is general advice as we don't deal with either accommodation or travel arrangements, but there are hundreds of options for both only a click away on Google.
You should book accommodation in Tignes le Lac (the centre) or Le Lavachet.
In general, Val Claret or the lower villages are not convenient for accommodation, unless you are prepared to take the bus or drive to le Lac or Lavachet, where the ski courses meeting points are. And the weather can be bad enough to close the link roads, as happened frequently last winter.
Lavachet is slightly less expensive than le Lac. The best advice is to look at the Tignes websites, starting with Tignes Tourist Office.
Some hotels favoured by our clients are listed below. Chalet hotels are also popular and there are many catered chalets and self-catering studios dotted around the resort (of varying quality). If you are looking for self-catering, we can give you the contact details of two apartments in Lavachet owned by clients of ours, who rent them out privately during certain weeks.
Early booking is essential for high season dates.
Note that some hotels may include a ski lift pass in the overall price. Make sure that it is the combined lift pass which covers both ski resorts, Tignes and Val D'Isere.
Tim Woodward, The Daily Telegraph, on Tignes - More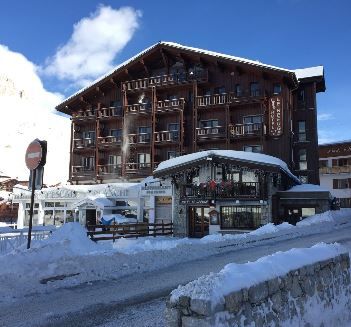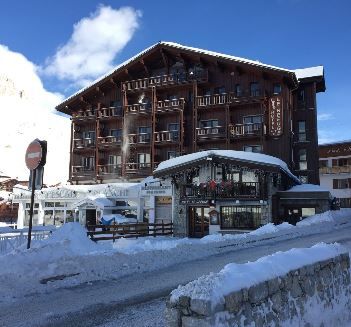 Our opinion:
On the site of the original mountain refuge, it has been owned by the same Tignard family from its beginnings, when the refuge was rebuilt as the hotel in the 1950's.

Capucine, the daughter of the family, runs Le Refuge herself and you are guaranteed a warm welcome - she even remembers our regular clients' birthdays.

The hotel is in the centre of Le Lac, adjacent to the main lifts.

The Refuge has been tastefully transformed into a relaxed modern hotel, principally B&B, which therefore offers you the choice of Tignes restaurants in the evening. On the top floor is the breakfast buffet area, with panoramic views, doubling as an evening lounge.
Very convenient location for the ski course and just yards from the main lifts.

Tel: 0033 4 7906 3634

Website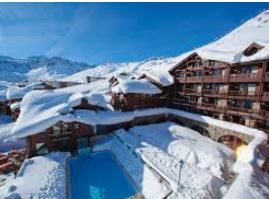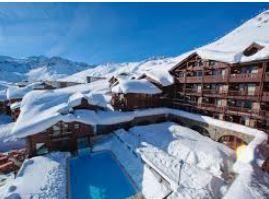 Our opinion:
Developed as a large complex some years ago in traditional Alpine style, the Montana offers a wide variety of accommodation, from the hotel itself to self-catering apartments.

The meal times in the main hotel vary to cater for groups of families, but there is another smaller in house restaurant as well for those who prefer a more private atmosphere. Cosmopolitan.

Tel: 0033 4 7940 0144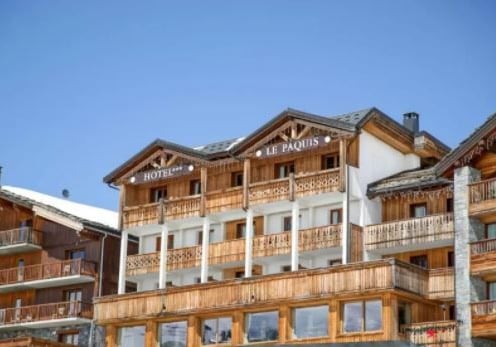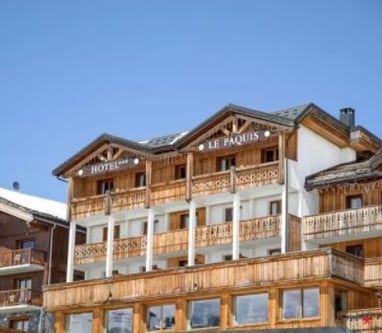 Our opinion:
This is a little secret. French-owned, almost undiscovered by the British. As most of the clientele are French and have been coming here for ages, you would be well advised to book early.
Authentic simple cuisine, a little bar with a comfortable lounge, good rooms, some overlooking the lake. The family go out of their way to be helpful. Well worth investigating, especially if you like to practise your French. Two minutes' walk across the road to the pistes, so convenient for the skiing course.
Tel: 0033 4 7906 3733
A couple of superb Tignes ski web sites, with all you need to know about our resort