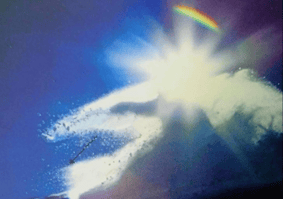 RELIEF all round as ban is lifted.......
JANUARY 2022
Nearly a month after the sudden and almost universal ban on British visitors to France, which at a stroke killed off Christmas and New Year ski bookings and caused huge concern about the rest of the season, we can finally get underway again running the Skiing Clinics.
There is a lot of catching up to do, but the time has been well spent, as we have been running our Personal Performance Clinics for those who managed to get to Tignes before the ban took effect. In a collective act of protest, they decided to stay reasoning that if they want back to the UK they might not get back again this season. We therefore kept going and our skiers enjoyed day after day of private sessions with Ali in mostly fantastic weather.
For the clients who hung onto their course bookings, Fortune favours the brave,as they have avoided the scramble for travel and hotel places which has inevitably ensued once the announcement was made. We are doing our best to reorganise the rest of the season to fit in those whose courses were cancelled, without discomfort to those who had already booked for later courses. There has been some fall- out from the ban however, leaving gaps in February, for instance, so if you are considering booking with us, now is the time to do it .
Carpe Diem !
F12c
The Winter 2021/22 programme will look reassuringly familiar to those who ski with us regularly and has taken into account those groups who had already requested spaces for 2021/22 when it became clear that last season was going to be written off. Please therefore give alternative dates when enquiring about availability.
For those skiers who haven't been on an Ali Ross Skiing Clinic before, you will notice that we offer just one ski course each week ; this is because the unique advantage of the Skiing Clinics is that Ali Ross doesn't just lend his name to the system and thereafter assistants take over, but actually teaches every lesson, whether group or private, himself. This not only guarantees consistency of information and feedback, but also more critically, his technical insights will help you to become the accomplished skier you always aspired to be.
Be warned - there are no magic wands or short-cuts in this process and it requires a certain determination to ditch skiing habits acquired over perhaps many winters- but if ever there was a more auspicious time to start the next phase of your skiing life, this season must surely be it. Don't take our word for it, come and join us and find out for yourself.
See the Tignes official website for the latest news , including STGM reports. English version available.